Passion and pleasure
The super-modern shipyards and the highly specialised companies within the partnership can be found at various locations throughout the country. Here over 1800 craftsmen work with passion and pleasure on 'their' piece of such a unique yacht.
Feadship offers a wide range of professions and positions. Are you curious as to how your craftsmanship and competencies would fit in? Meet our companies here and discover your chances for a great job.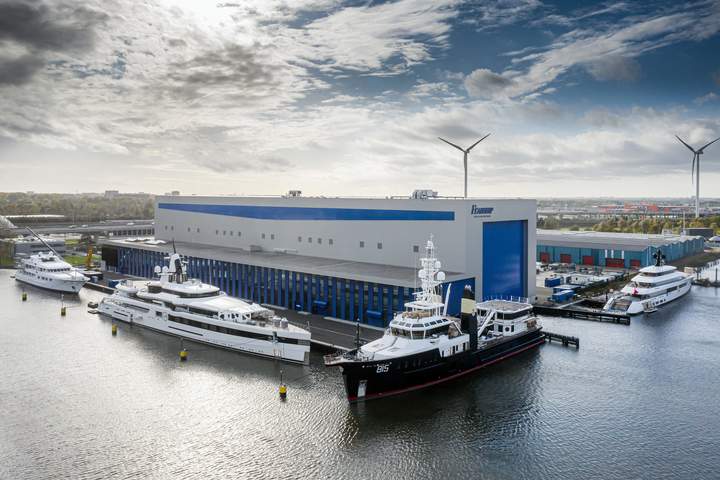 Royal Van Lent Shipyard
Located on the Kagerplassen and since 2019 with its completely newly built dock in Amsterdam, Royal Van Lent Shipyard is prominent in Dutch yacht building. The yard has approximately 500 in-house employees with various professional disciplines, working at three locations.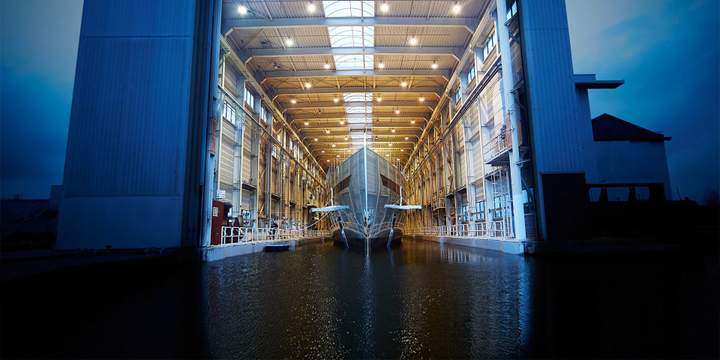 Groep Koninklijke De Vries Scheepsbouw
Groep Koninklijke De Vries Scheepsbouw focuses on custom built superyachts of the highest caliber. On its centennial anniversary in 2006, the family business received the designation "Royal", a title awarded exclusively to companies that have distinguished themselves in the areas of quality and craftsmanship.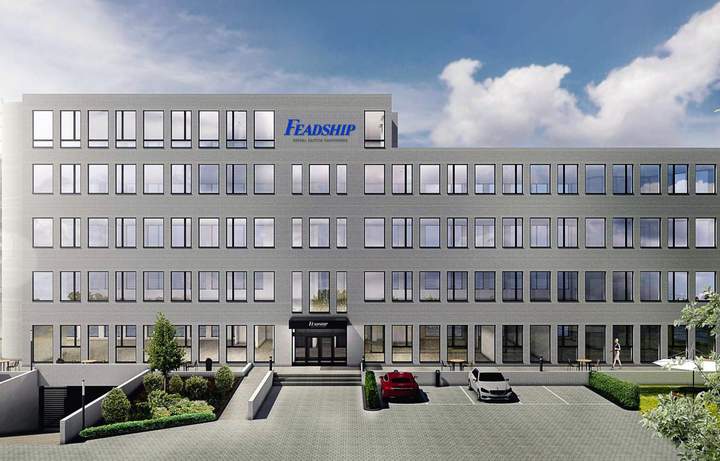 De Voogt Naval Architects
Hoofddorp
De Voogt Naval Architects is the architectural firm that provides design, engineering and research & development of unique, custom-built superyachts for Feadship. In our office in Hoofddorp we employ about 175 professionals in various disciplines.
You are visiting Feadships English careers site. Job listings may differ from the Dutch site.