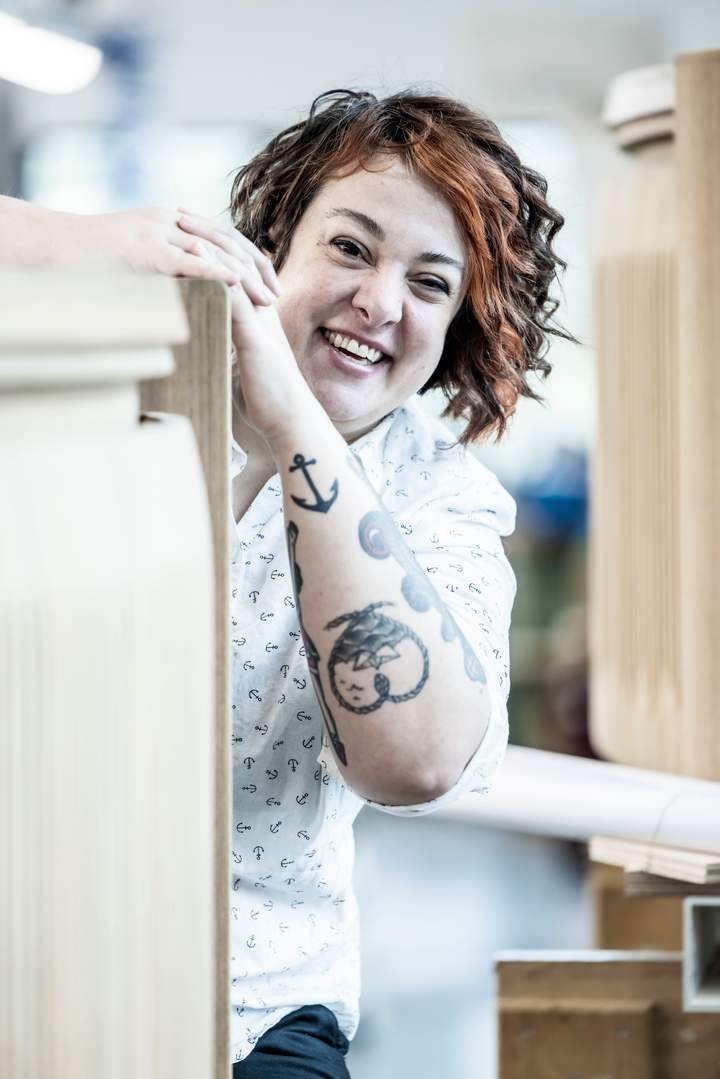 Juliana
Function title: Engineer Interior
Feadship Hero since: 2019
Domain: Engineering
Favourite Feadship: Lady S
Juliana
Function title: Engineer Interior
Feadship Hero since: 2019
Domain: Engineering
Favourite Feadship: Lady S
"I just love The Netherlands! I will stay here, develop further in my work. I have this opportunity at Feadship."
After graduation, interior engineer Juliana's first job was at a small boatyard in her home country, Brazil. "I totally fell in love with the boats; the building process and the makers," she recalls. "I decided to gain experience in yacht design in different places around the world." Those became Miami, Rome and ... Royal van Lent Shipyard Kaag and Amsterdam.

The Brazilian Juliana went 'international': "The whole experience was great," she says. "I was able to work with creative processes, both for interiors and exteriors, but the restlessness remained. I just knew: I feel at home in the yard, but not just one. I wanted the highest. Juliana meanwhile knew, "If you have the courage to take the first step in your career, the rest will naturally follow." She applied to Feadship....

...And she was hired. In 2019, the first yacht she worked on was Juice. "A different country, a new city, a new language, new friends and meanwhile doing my best to deliver good work: it was a challenge," Juliana says, with a sense of understatement. "But it worked out! I'm still here and it's getting better every day."

"My main job as an interior engineer is to design a functional space: an ideal, blank canvas for the interior designer and decorator. Starting point is an overview drawing and a set of facts: for example, the height of the ceilings, the type of doors, fire and ventilation systems and the type and placement of windows. With this, we roughly arrange various 3D spaces. Think of the cabins, lounges, crew quarters, et cetera. Once we have the basis, we start detailing. We do this in consultation with other disciplines such as Construction and Engineering. Because you have to know where that lamp and that built-in cabinet will fit."

"You have to realise that the same space is discussed as much as ten times: each time at a more advanced stage, about yet other details. Once we are completely satisfied with a room, we transfer the information to the architect. The latter takes care of the finishing touches down to the smallest details."

"The coolest thing," says Juliana, "is that I worked in 3D on all the spaces of project 823, and that I can now go on site to see with my own eyes how it will be: nothing can beat that. It's an AMAZING feeling! What I'm most proud of? Being a cog in that whole complex construction process. And then seeing how everyone's work comes together in that beautiful yacht."
Juliana's future: "I just love The Netherlands! I will stay here, continue to develop in my work. I have this opportunity at Feadship."