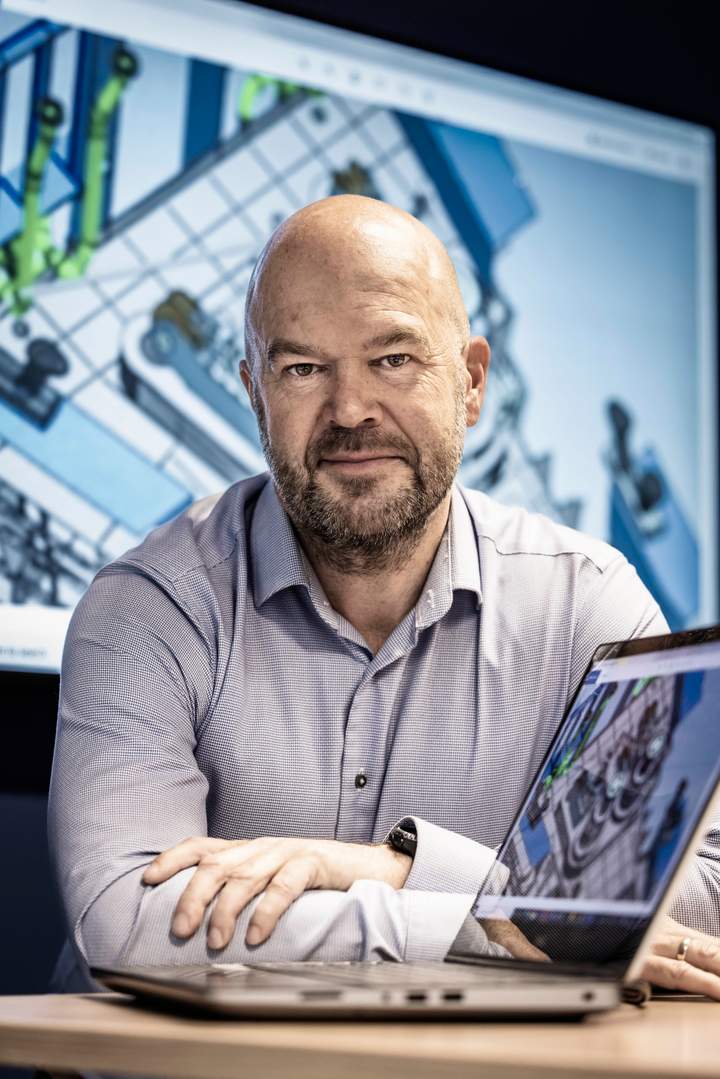 Dennis
Function title: Senior Project Engineer Structural
Feadship Hero since: 2014
Domain: Engineering
Dennis
Function title: Senior Project Engineer Structural
Feadship Hero since: 2014
Domain: Engineering
"My role changes per project phase"
Dennis was hired at Feadship to support various projects; at the time he was working as a Structural Engineer for a small yacht design firm. This way he experienced what it was like to work at De Voogt Naval Architects (DVNA). He liked it! "After a year, in 2014, I made the switch to permanent employment at DVNA," he says.

"I am Senior Project Engineer Structural," says Dennis. "From that position, I provide design direction, set the path for structural design and I am responsible for its proper execution. Come, I'll take you through the design process!"

"Since every Feadship is unique, the work is always different. The team starts by gathering ideas and sketches. Then, through more detailed 3D models, strength calculations and FEM analyses, we arrive at a structural design; completely custom-made."

"As for my own role, I am involved in a project for 1.5 to 2 years and all the while I am in touch with many different parties in the 'supply chain'; from owner team to frame yard and completion coordinator. In each project phase, my role and activities change."

"What my day looks like? It always starts with a brief consultation on ongoing issues. Then I do whatever is needed in a particular phase of the project. In the Concept phase, for example, I am more substantially involved with sketches and calculations and I will have conceptual consultations with colleagues from other disciplines. Think Naval Architecture, Interior, Exterior and Mechanical. In the Engineering phase my work shifts to Project Management; I will be directing a team of structural engineers for further elaboration of the design, I will do the planning and I'll be making status reports. The final phase we call Design Monitoring; in that phase I advise the shipyard during detailed engineering and construction of the hull."

"As a Structural Design department at DVNA, we have faced quite a few challenges in recent years in terms of our working methodology and implementation of new software systems. For example, the transition from 2D drawings to fully integrated multidisciplinary 3D engineering was a huge change. Imagine getting rid of all your old, familiar tools and doing the same work with new and unfamiliar tools; it feels very uncomfortable for a while. That's how it was with us. Meanwhile, 3D engineering has become an integral part of our design process and we are very happy that we persevered. We reap the benefits of it every day."

"What I find most impressive about my work at Feadship is the first 'encounter' with the built yacht. For a long period the yacht is for me a series of calculations, a drawing or a 3D model. But of course the design phase is only part of the building process. Stepping aboard is a special experience every time. I am there for the first time yet I know the yacht in detail. That's a kind of 'deja vu'..."