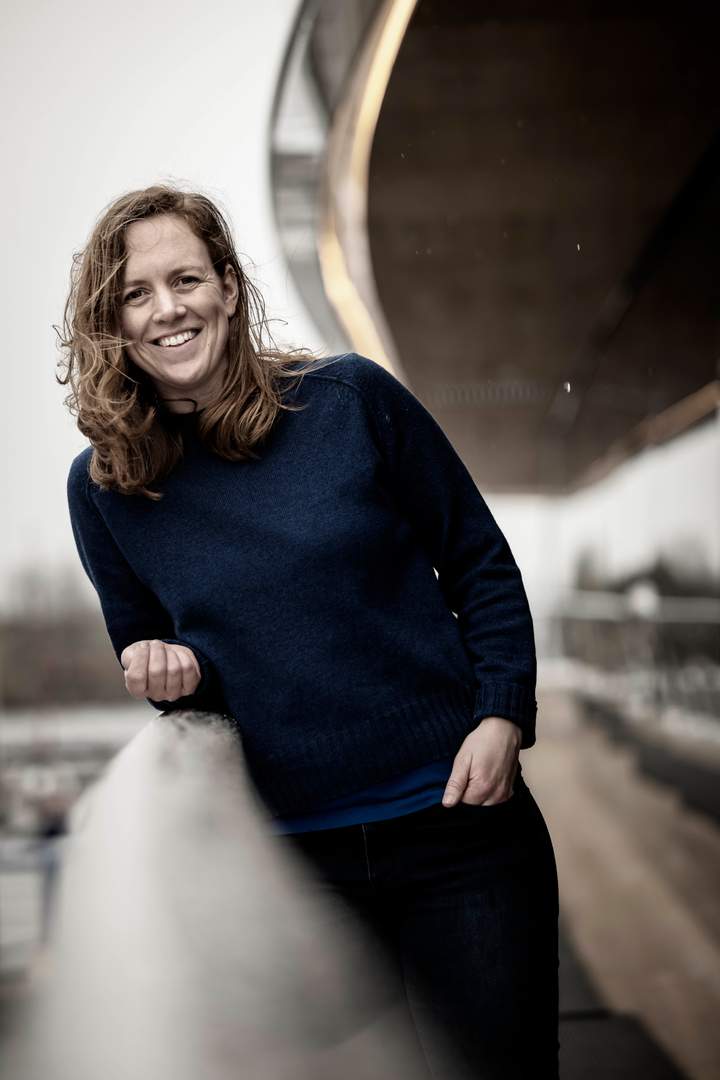 Marieke
Function title: Assistant Manager Construction
Feadship Hero since: 2019
Domain: Metalworking
Marieke
Function title: Assistant Manager Construction
Feadship Hero since: 2019
Domain: Metalworking
"Maintenance periods at shipyards, they were always a challenge and that attracted me."

After high school, Marieke went to sea. This way she could work and see something of the world simultaneously. As boatswain / quartermaster on Tall Ships, Marieke had to deal with shipyards. "Maintenance periods at shipyards, they were always a challenge and that attracted me." She decided to do the Enkhuizer maritime school to become a mate. There she found out that she might want to continue studying. Once back at sea, she made the decision and swapped her sailing career for the study of marine engineering. "Quite a difficult study, but I was very motivated because I had made this choice very consciously."

In March 2019, Marieke started as an Assistant Manager in Training at Royal Van Lent Shipyard in Kaag. An experienced colleague dropped out unexpectedly, so she was immediately given the opportunity to go full steam ahead for Project 817. She did a great job. "On October 1, 2019, my position was changed to Assistant Manager Construction," she said. And as she had just celebrated her birthday, Marieke jokes: "that was a nice birthday present indeed!"

She explains: "My job is to monitor the production process of our construction team, it has to run according to schedule. I also keep an eye on the budget and help the foremen and work planners with their tasks. It is important that production can continue. If necessary, I liaise with other departments. The size of the team? That varies. When it's very busy, there are fifty of us."

"The yacht goes through a process, which we break down into construction phases. When the yacht arrives at the shipyard as a hull, the finishing phase begins. A large number of craftsmen from different disciplines go to work - as do we, the people from the construction department! Each department and subcontractor has its own deadlines. These interlock into the project plan. For example, the painter can only start when the space, and the surrounding areas, are completely 'hot work free'. All welding and grinding work must be completed in these spaces; this is the responsibility of the construction department. For the start of the final assembly phase, we often depend on several departments. These dependencies are mapped out in advance so that the process can run smoothly. We form a little train of sorts."

Somewhere in the little train, something might slip. "It happens!" says Marieke. "But our planning does go haywire." This is a typical moment for Marieke to spring into action: "It is partly my responsibility to get the puzzle back in order, so that we can still meet our deadline. I really have fun doing that."

"Coolest thing I experienced here? Putting the mast and canopy (ed: deckhouse where the mast sits) on Project 817. A job for our department. A huge crane on a pontoon did the lifting work. The team kept their cool and immediately secured the canopy with mast. It went right the first time. Super nice action, we're very proud of it!"