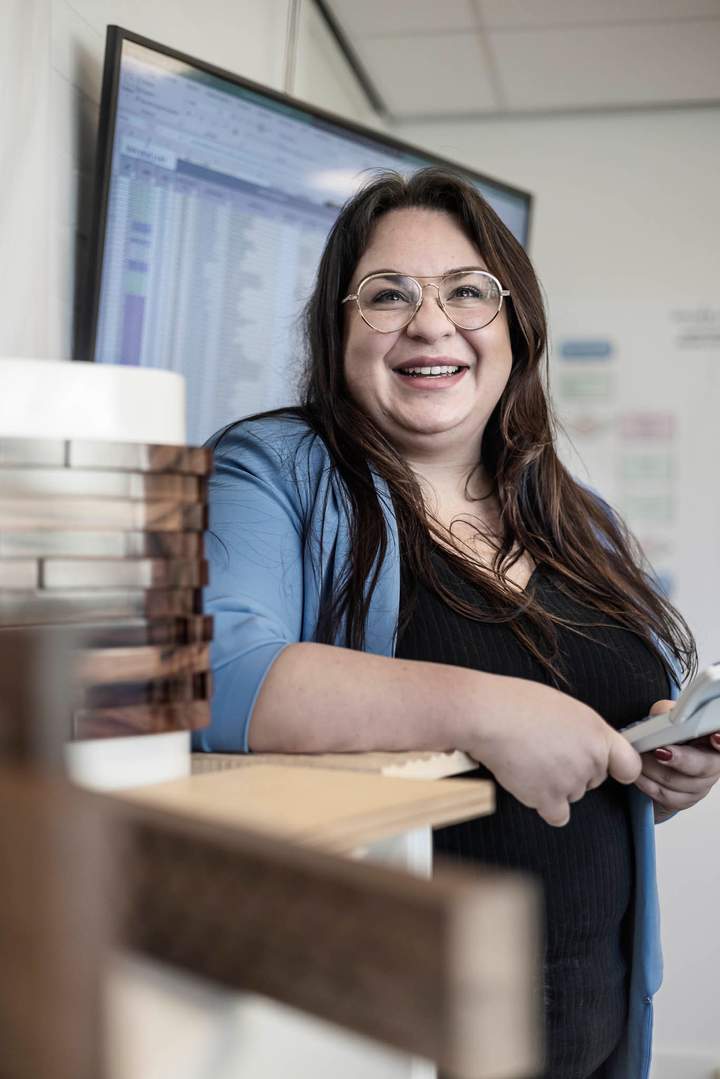 Angelique
Function title: Calculator
Feadship Hero since: 2023
Domain: General
Angelique
Function title: Calculator
Feadship Hero since: 2023
Domain: General
Angelique ended up at Van Der Loo Yacht Interiors by chance. "The temp agency had asked if they could forward my resume," she says. "I had estimating experience, but come from a completely different industry..." It clicked from both sides.
"There were several projects running when I started at Van Der Loo in 2020," Angelique remembers. "All for yachts for Royal Van Lent Shipyard. Project 816 Zen was the first one I was involved in. A project starts with the calculation. So as a calculator, Angelique is working right there. That is sometimes quite exciting. "In the BID phase, we 'compete' with competitors for the contract. The coolest thing in my job? That's getting the work in, 'scoring' it. And then to follow it until the yacht is finished and see the end result."
"The coolest thing is when we win a tender and get the work in"
"Once we get the work, we go into engineering/production as a company; the moment when my department turns the work over to the project manager. We keep following the project though!" stresses Angelique. "After all, every yacht is custom made and therefore unique. At the end of the project, we analyze the differences between the calculations and the actual costs."
"Every day looks different. We depend on the requests at hand and the phase of the BID Package." She explains: "With BID Packages - large requests - my job is to inform and question everyone involved. Think of the group leaders, work preparation and the project leader. What do they expect, what do they need and when are the deadlines? I gather all the information to calculate required hours and materials. Then I prepare the quotations and send them to the customers and the project teams."
When Angelique started at the business office of Van der Loo Yacht Interiors, the department was still in its infancy. "The link with Calculation/Planning/Capacity was hardly there at first," she says. She is proud of it: "We have grown tremendously as a department. We accomplished that through good cooperation. Together we were able to lift the department to a higher level; the processes are now in place.